What was once an overwhelmingly conservative genre and culture is experiencing a subtle, but powerful shift in political ideology.
Country music has become quite possibly the most polarizing genre in pop culture today. You either love it, or hate it. You either groan when a country-pop song pandering to middle America seeps through radio static, or your entire Spotify is a digital shrine to girls in cutoff jeans and tractor anthems.
Regardless of how often you may listen to today's Country Music, the once-concrete sociopolitical factors that make up a majority of the fanbase is changing. What was once a space solely for cisgendered, straight, white conservatives with an affinity for Christianity has now become an exploratory space for everyone else who may not fit into that hyper-specific demographic. And there's more than just one modern artist to thank for that.
Some recent examples include Taylor Swift writing to a Republican Tennessee Senator regarding the Equality Act, LGBTQ+ icon Kacey Musgraves headlining Coachella (a festival famous for leaving the country acts to StageCoach), and Hip-Hop Country star Lil Nas X transcending meme status with "Old Town Road" and topping the country music charts, as well as being set to perform with Billy Ray Cyrus at the BET Awards. And of course there's the Cyrus family, taking over pop culture and notoriously blending their Nashville roots into their craft and their causes for years.
So what exactly is the cause for the Country culture shift?
For such a stylistically stagnant niche, the urgency to get on board with bedazzled chaps and Cowboy hats is at an all-time high with mainstream music and fashion. But the question of "why" has gotten lost amongst the ironic and campy "why not" attitudes so many are keen to take with rapid trends that leave as quickly as they come. For multiple reasons, the "Yeehaw Agenda" is sticking around, and in the age of instantaneous change and an almost goldfish-memory pop culture, that's quite the accomplishment. While most of what makes up Country music is tradition and formula, its newest and arguably most successful frontrunners (see Kacey Musgraves) have made a name for themselves out of disruption and the embrace of modern social movements. Many think pieces such as this one from Pitchfork investigate the inaccurate depiction of the original "Cowboy" and how it's ready to be reclaimed by those who were erased from American History. Black artists like Solange are using Western imagery to tell the story of the otherwise forgotten tale of the "Black Cowboy", sparking a large conversation around the falsehood that the Wild West was made up of handsome white gunslingers and "savage" Natives, as is depicted in old Westerns. Even Indie artists are experimenting with blurring the lines between kitschy and serious with Country Culture, with album names like "Be The Cowboy" by Mitski and Mac DeMarco sporting a Cowboy Hat (as well as a transformative lizard man look) in his latest music video for his single off "Here Comes The Cowboy". Trixie Mattel, winner of RuPaul's Drag Race All Stars, is another Country musician experiencing sweeping success without sacrificing identity, and connecting with the music's themes that had nothing to do with modern political pandering. In an interview with Rolling Stone, Trixie stated "As an adult, I was like, "Oh, my god. It has so much depth. It has so much complexity. It addresses like the deepest, darkest parts of ourselves in a digestible way." It was music that wasn't originally made to make money. It was people singing songs to each other for the fun of it. And I love it so much."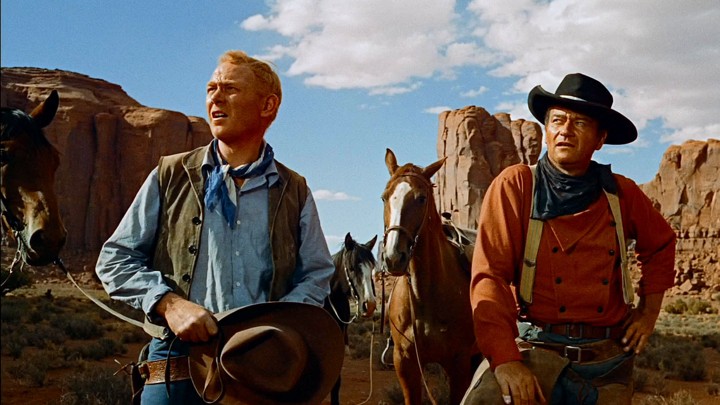 This explains the slow but sure changes taking place in modern Country music, and how its culture will no longer be such an exclusive space for the white, straight male archetype in the not-too-distant future. Many artists are beginning to ask: why is it still such a hotbed for fragile masculinity and political conservatism in 2019? While Country's popularity mainly resides in overtly conservative Christian territory in America such as the South and therefore supports that cultural bubble, there's more to it.
America prides itself on its Wild West stereotypes. Nothing is seemingly more American the image of a Cowboy. A vigilante gunslinger that bursts through saloon doors, a bottle of whiskey his only other accessory apart from his hat. An iconic and instantly recognizable caricature of a "real man". Many people who love Country music are still clinging to this campy and glamorized ideal, and there's only ever been one type of person depicted in that fashion. Cardi B in bedazzled chaps is not the first image that pops into anyone's heads when you say "Country Music". And that's exactly why the liberal political stances of Country's emerging and excelling artists are such an important topic in discussion. The politics that oneself used to have to reside to, or at the very least tolerate in order to be successful in Country Music is fading. Had The Dixie Chicks released "Not Ready To Make Nice" in 2019, they would be deemed revolutionary and one with the times. But back in 2008, they were what would now be deemed "cancelled" by the community. Speaking out against a majority of who your fanbase votes for was considered a major faux pa, and even daring to rally against tradition and "homegrown" values was enough to make Country fans and national radio block them out entirely. There are still a lot of struggles that any non-conservative in the Country Music world must face, and we collectively have a long way to go until Country is brought up to speed with the rest of modernity. But progress is taking place, even if slowly. Taylor Swift's involvement in her home state's elections created one of the largest spikes in voter registration in a 24 hour period for her home state, even affecting registration rates nationally. While this may be a small victory for those rallying for human equality amongst Country Music, there are more (and bigger) victories to come.
Re-defining what Country Music stands for, and WHO it is for, is a daunting but revolutionary task that artists are aiming to change every day. The Country fandom is one of the last musical subcultures that remains largely un-infiltrated by diversity and acceptance. Americans have witnessed many "last hurrahs" of a dying ideology in the Trump era. Conservatives who feel threatened that the Liberal Agenda will ruin God's Country, and that America must be "great again". But for many, it was never great. And what better way to turn the tables than to put on a Cowboy hat and adopt the culture that for so long, was hijacked by specific demographic. People of Color reclaiming the Cowboy, Country artists shifting the tide at the ballot box, and making the "Yeehaw Agenda" synchronous with pop culture is raising the bar for Country Music and this ideology into being: The American West and its music is for everyone, and it always was.